The Practice

IS

the Curriculum
Residents learn best by training in an environment that models the best ideals of their future practice.
In the outpatient setting, residents work in teams that mimic their own private clinic, each with a set of physicians, nurses, continuity panel of patients, and imbedded behavioral health counselors. Residents actively participate in team-based QI projects and team leadership.
All inpatient training occurs in Waco's two community-based hospitals in close partnership with the robust community of specialists and subspecialists. There are no other residencies or fellowships in Waco—residents work directly with our consulting and supervising physicians to provide an exceptional clinical experience and training.
Our rotations are divided into 12 four-week blocks. Two weeks of winter 'Tween Weeks at Christmas allow all residents to have one week off around the Christmas or New Year's holiday. Two weeks of summer 'Tween Weeks facilitate the onboarding and graduation processes. Vacation-eligible blocks are shaded in the detailed, downloadable block schedule below.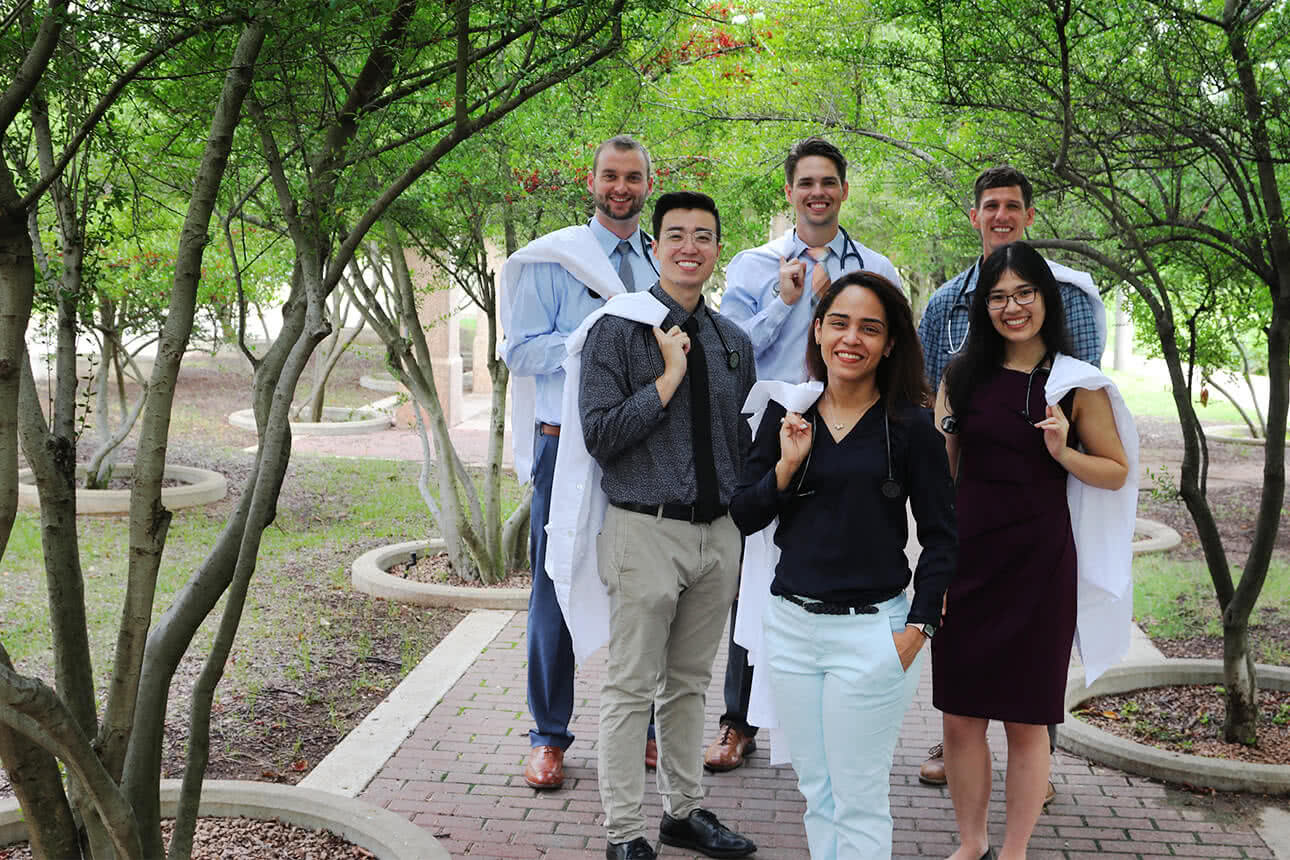 PGY1
PGY2
PGY3
OB/Gyn
2 months
2 months
1-2 mos. (OB high track)
2 wks Gyn clinic
Inpatient Medicine
2 months
4 months
3 months
Community Medicine
2 weeks
2 weeks
Pediatrics
2 mos. inpatient
1 mo. outpatient
1 mo inpatient
2 mo. inpatient
2 wks. outpatient
Emergency Medicine
1 mo. adult
1 mo. pediatrics
Surgery/Endoscopy
1 month
Behavioral Health
1 month
Night Float
1 month
Musculoskeletal
1 month
1 month
Specialties
1 mo. Cardiology
1 mo. Pulm / Critical Care
1 mo. Ophthalmology/
ENT/Urology
Geriatrics
1 month
Electives
2 months
3 months
Additional curricular training is accomplished longitudinally throughout the residency experience.